Helping Hands
Proverbs 22:9 "Let your light so shine before men, that they may see your good works, and glorify your Father which is in heaven."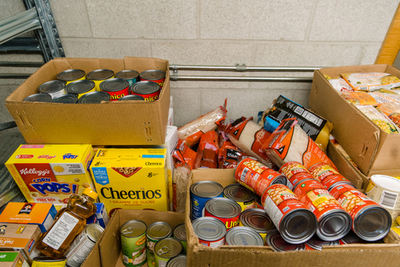 We live in a world of hurting people! During the past year of the pandemic, we have seen people who have lost jobs, homes, family members, and any number of other painful loss. The Bible tells us that we are to care for others as a sign of our love for God. Through the ministry of Helping Hands, we strive to help people at their point of need. A pastor friend once said that we as a church must "earn the right to be heard." When you think of that, you will come to realize what foreign missionaries have known for many years – that you can't expect a hungry person to pay attention to your teaching. But if you meet their physical needs, they will then be able to listen and respond to the Gospel message you are bringing.
If anyone in this community is in need, please contact the church and we will try to help you in any way that we can.